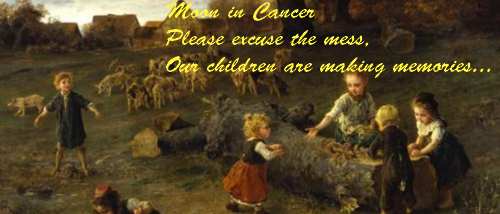 Moon in Cancer
In general, everyone will be more in need of emotional security and emphasis will be on parents, home and family reunions. Good time to get in touch with your roots, organizing family albums or home recipes, homemade food, and visiting relatives. Spend time at home and strengthen your family bonds. People will be moodier and prone to stomach related problems now. Today's color is Brown.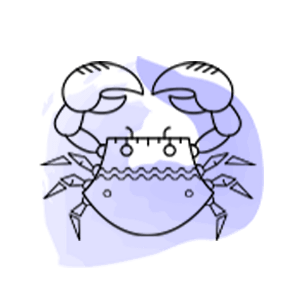 Moon in Cancer brings out nurturing and protective instincts but can also make you moody. This is an excellent time to attend family gatherings, especially visiting those who cook well! Go to restaurants which serve gourmet food and have a cozy atmosphere. Have homemade food and use real china with silver cutlery instead of plastic ones. Arrange to have candlelight dinners sometimes and feel the warmth of a fireplace. Sleep in a warm, cozy and comfortable bed with pillows and luxurious sheets that you can sink into.
This is the 4th of the Twelve Essential needs to Lead A Balanced Life that we use in our Life Coaching.


Your In-depth Personal Profile Report discusses all your strengths, innate potential, limitations, temperament, and attitude towards love, finance, and other important areas of your life. Get the In-Depth Personal Analysis Report NOW. It uses The Sacred Language of Astrology but in plain English!
To make the best decisions about the most important events in your life concerning your finances, health, travel, relationships, and even accident prone days: Get Your 12 Month Forecast NOW.
AstroCalendar is your Personalized website and shows your Moon Transits and their meanings on a daily basis plus all the planets and what they mean in your life. AstroCalendar is a 12-month subscription and you can also include your children or other people. AstroCalendar will help you unlock Nature's most closely guarded secrets…Your Inner Timing!