The Inspirational Ideals of Your Generation
The inspirational ideals of your generation pertain to 12 different age groups, each one based on Neptune in the 12 signs and lasting between 12 and 14 years. Understand Neptune in the sign when you were born will help you understand the inspirational ideas of your own age group.
By appreciating the ideals of the other age groups, it will help you realize how each generation complements the other.
Studying Neptune in each sign will also answer the following very interesting questions:
How does each age group represent the specific ideals of its generation?
How the ideals of each generation are almost exactly opposite to its previous age group?
Which age groups are compatible with each other?
How do the films (Neptune) of each generation reflect the best ideals of that age group?  
Can we can predict which films will be more successful based on the position of which planet and its sign. 
These are some of the very interesting questions we will tackle in this article which span age groups within a 165 years cycle! Another way of understanding it is to realize that having a Marilyn Monroe (Neptune in Leo) is a once in 165-year phenomenon!
The planet Neptune best reflects the inspirational ideas and fantasies of your generation. For example, Neptune in Leo represents the age of the golden movies, Neptune in Virgo gave us a generation of blues musicians and master craftsmen, and Neptune in Libra was the most romantic age group known for its aesthetic taste and love of art and beauty.
Its cycle lasts 165 years and Neptune stays in each sign for approx 14 years. I suppose you could call another age group based on Pluto but that is more reflective of the major changes which will happen to completely transform the principles and we will deal with that in another article.
The inspirational ideals we are talking about relate to the position of Neptune and the sign it was in.  The sign gives us an indication of what brings out the most creative side of you and the area where you will find your inspiration whether it is glamour (Neptune in Leo), art and beauty (Neptune in Libra), sense of sacrifice (Neptune in Virgo) or even material wealth (Neptune in Capricorn).
Before we take you on this wonderful journey that really describes what you have in common with your entire age group, let us take an overview of Neptune in different signs. I will be putting an entire article for each of the 12 Age Groups so you can really appreciate how wonderful this whole scheme of nature fits in our lives.
Here are the 12 age groups and the corresponding years:
Neptune in Aries
Neptune in Taurus
Neptune in Gemini
Neptune in Cancer: 20 Jul '01 to 23 Sep'14; 15 Dec '14 to 18 Jul'15; 19 Mar '16 to 1 May'16
This generation has a very strong sense of family values and is protective of its loved ones. They draw their inspiration from home and family and tradition. They encourage family values and have an innate appreciation of children's needs. Dr. Seuss, Walt Disney, Jimmy Stewart, Bob Hope, Ed Sullivan, Vivien Leigh, Mark Twain, Lucille Ball, and Lorne Greene.
People from this era have to be careful of stomach-related problems. Zsa Zsa Gabor generation.
Neptune in Leo: 24 Sep'14 to 14 Dec'14; 19 Jul'15 to 8 Mar'16; 2 May'16 to 20 Sep'28; 19 Feb'29 to 23 Jul'29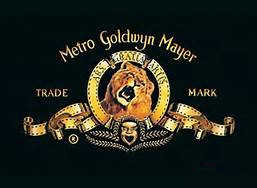 The "Age of the Golden Movie"! Many great actors were born during this generation and lived like stars. They are charismatic, love the pomp and have a natural sense of drama. Marilyn Monroe, Liberace, Yul Brynner, Frank Sinatra, Shah of Iran, Pierre Trudeau, Maria Callas, John F. Kennedy, Queen Elizabeth II, Isaac Asimov, Walter Cronkite, Jimmy Carter, Marlon Brando.
People from this era have to be careful of heart and mental stress from children during this period.  Audrey Hepburn, Charlton Heston, Walter Cronkite, Jimmy Carter, Paul Newman Queen Elizabeth II.
Neptune in Virgo
21 Sep'28 – 18 Feb'29; 24 Jul'29 – 3 Oct'42; 17 Apr'43 – 2 Aug'43
The "Blues" generation! This somewhat reclusive age group of perfectionists and master craftsmen is close to nature and loves the countryside, natural remedies, and herbs but needs to be careful of anti-depressants and smoking. Caring people but a lot of phobias and guilt. Elvis Presley, Liz Taylor, Robert Redford, Willie Nelson and James Brown, Bruce Lee, Woody Allen
The Blues age group marked by the depression but also some of the master craftsmen and true musicians. Blues, Jazz, and the gospel is the hallmark of this age group.  Avoid self-pity, depression, phobias, loneliness, fraud in money matters and bladder area problems. You may feel very tired, run down and reclusive now. Avoid smoking, alcohol, and drugs. Dustin Hoffman, Gene Hackman, Liz Taylor, Rich Little, Robert Redford, Ryan O'Neal, Sophia Loren, Willie Nelson.
Neptune in Libra
4 Oct'42 – 16 Apr'43; 3 Aug'43 – 23 Dec'55; 12 Mar'56 – 18 Oct'56; 16 Jun'57 – 5 Aug'57
The most romantic generation. Taj Mahal was conceived as a monument to love and Renaissance thrived during this transit. Your generation idealizes beauty and responds to art, love and aesthetic surroundings. Yanni, Pierce Brosnan, Julio Iglesias, Leonardo da Vinci, Bruce Willis, Sylvester Stallone, Jackie Chan, the Beatles, Jane Seymour, George Lucas, Steven Spielberg, Donald Trump, Bo Derek, Richard Gere, Bill Clinton, and Prince Charles.
This age group has to be careful of sugar and kidney problems and scandals involving relationships. Bill Clinton, Bruce Willis, Donald Trump, George W. Bush, George Lucas, John Travolta, Pakistani President General Musharraf, Sonia Gandhi, Steven Spielberg, Sylvester Stallone, Prince Charles, and Yanni.
Neptune in Scorpio
24 Dec'55 to 11 Mar'56
19 Oct '56 to 15 Jun'57
6 Aug'57 to 4 Jan'70
3 May'70 to 6 Nov'70
Extreme spirituality! Preoccupation with occult, thrillers, leather, hard rock, drugs and ghosts. No sense of the sacred. Oblivious to imminent danger. This generation loves to break taboos and reflects extremes of sex and spirituality! Michelangelo's nudes in Cystine Chapel. Madonna (love scenes on the altar!). Princess Diana, John F. Kennedy Jr., Michael Jackson, Maria Presley, Sarah Fergusson, Jim Carrey, Demi Moore, Van Damme, Mike Tyson, bin Laden!
This age group has to be careful of extremes in everything, danger sports, freak accidents, unplanned pregnancy, guns, knives, and temper. Michael Jackson, Madonna, Nicole Kidman, Tom Cruise, Demi Moore, Van Damme, and Mel Gibson.
Neptune in Sagittarius
5 Jan'70 to 2 May'70
7 Nov'70 to 18 Jan'84
23 Jun'84 to 20 Nov'84
The UFO generation! Your age group is very open to aliens, inhabited universes and fascinated by life on other galaxies. Psychic fairs were first held during this transit. This generation is philosophical and idealistic about society. Queen Victoria, Abraham Lincoln, Cameron Diaz, Drew Barrymore, Joaquin Phoenix, Edgar Allan Poe, Jessica Simpson, Katie Holmes, Paris Hilton, Prince William, Chelsea Clinton.
Careful of psychic fraud now and car-related problems. Problems with ideology. Aishwarya Rai, Ben Affleck, Britney Spears, Drew Barrymore, Kate Moss, Leonardo da Caprio, Prince William, Chelsea Clinton, Natalie Portman.
Neptune in Capricorn
19 Jan'84 – 22 Jun'84; 21 Nov'84 – 28 Jan'98; 23 Aug'98 – 27 Nov'98
This generation will use natural laws to find practical solutions to uplift humanity. They are concerned with environmental issues and love archeology, paleontology and rock collection. The industrial revolution. Louis Pasteur, U.S. President Ulysses Grant, Leo Tolstoy, philanthropist Andrew Carnegie, Lindsay Lohan, and Red Cross founder Clara Barton.
Prone to dental and knee problems now.
Neptune in Aquarius
29 Jan'98 – 22 Aug'98; 28 Nov'98 – 3 Apr 2011; 5 Aug 2011 – 3 Feb 2012
The "Animated Age of the Movies". This humanitarian and true space-age generation will produce creative individuals who will combine inspiration with hi-tech and break from tradition while inventing new ways of appreciating art, holography, music, spirituality and make it truly magical. Mark Twain, Thomas Alva Edison, Alexander G. Bell, Actress Sarah Bernhardt, and impressionist Renoir.
These children have to be extra careful of infections, spine and freak accidents while walking or running and on ice). Their immune system is down now and they are prone to infections and accidents. Their grandparents need to be careful of spine and nerve-related problems.
Neptune in Pisces
4 April 2011 to  29 Mar 2025, 2 Oct 2025 to 25 Jan 2026: Impressionism, Holography, 3D TV