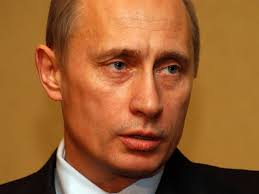 Vladimir Putin and Ukraine Conflict
Vladimir Putin has Venus in Scorpio, which is emotionally one of the most powerful, secretive, and emotionally intense Signs of the Zodiac.
Godfather's theme the vows of love we made will live until we die is the best way to describe the deep feeling of commitment to this planetary placement.
This is not a divorcing sign at all and any breakups are extremely hard for someone who has Venus in Scorpio (called a Fixed and Water sign.
For a politician, this applies not only to his friendships and personal relationships (the spouse or mistress) but also to the people and all of Russia itself.
Vladimir Putin went into Ukraine when he had a Mars made an adverse aspect to his Neptune in Libra which is a nightmare theme.
Even though Putin had grave concerns over the NATO expansion around Russia which he sees as a major threat, his timing was off.
Read our full analysis of Vladimir Putin of Russia and Zelenmski for Ukraine
AstroCalendar for Your Transits
We have a unique website Astrocalendar which is personalized for you and your family.
All of these articles help you understand the transits but the timing and duration (how long does it last) are in Astrocalendar.
The calculations are already there and all you need to do is check out the interpretation.
While you learn the practical application of the best astrology rules, you will get to learn astrology as well!
Subscribe to Astrocalendar to find out when this transit happens in your own life along with many other short-term and long-term transits.

Your In-depth Personal Profile Report discusses all your strengths, innate potential, limitations, temperament, and attitude toward love, finance, and other important areas of your life. Get the In-Depth Personal Analysis Report NOW. It uses The Sacred Language of Astrology but in plain English!
To make the best decisions about the most important events in your life concerning your finances, health, travel, relationships, and even accident-prone days: Get Your 12 Month Forecast NOW.
AstroCalendar is your Personalized website and shows your Moon Transits and their meanings on a daily basis plus all the planets and what they mean in your life. AstroCalendar is a 12-month subscription and you can also include your children or other people.
AstroCalendar will help you unlock Nature's most closely guarded secrets…Your Inner Timing!